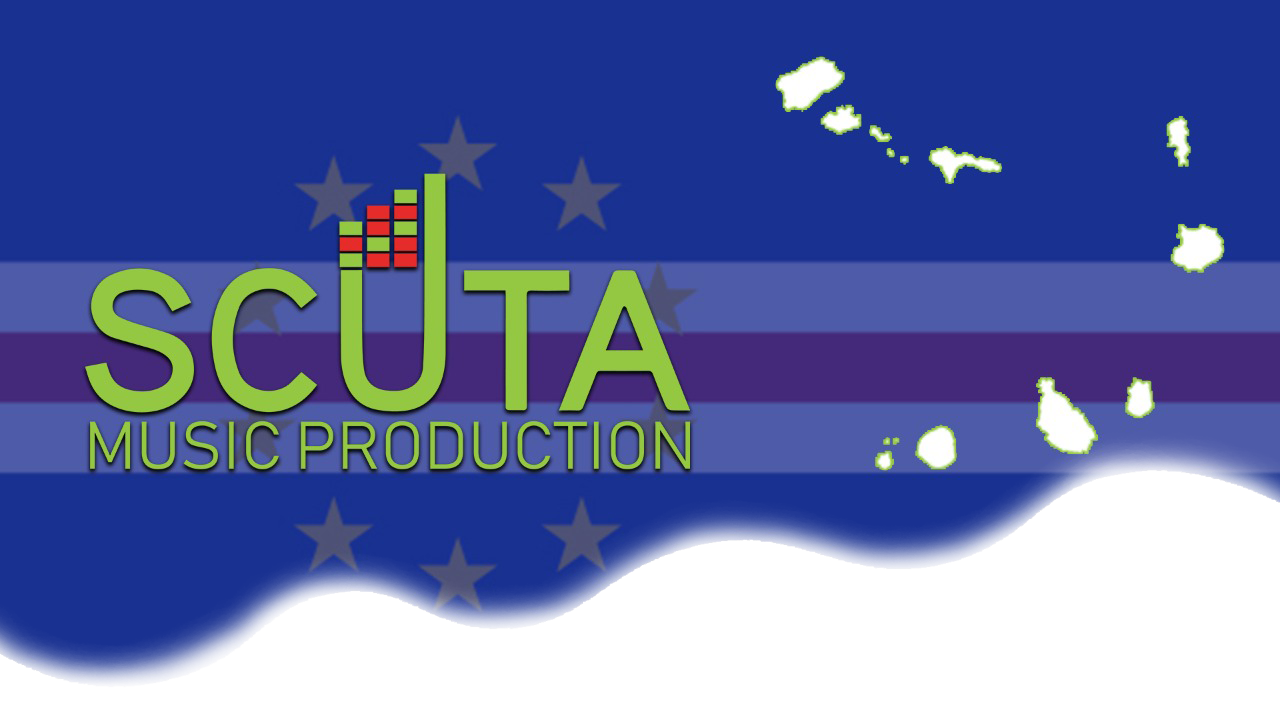 SCUTA
Every native Cape Verdean remembers having at home, or at the home of a family member, a radio that their father, uncle or grandfather would not let anyone move or change the station. For many years the only means of entertainment and information was the radio. And, that moment when the songs played, everyone wanted to listen and enjoy. Well, radio became the best friend of every Cape Verdean for a long time and listening to songs from that time brings us good memories to this day. That's why 'listening' is the Cape Verdeans' benchmark. And as such, there couldn't be a better name to give our agency/producer than this: SCUTA ! This is an agency that was founded in 2012, in the United States of America by Cape Verdean Armando Madeira, better known as Mandú. The institution already has in its catalog some famous names in Cape Verdean music, including renowned singers, including: Benvindo Cruz ê Quirino do Canto and instrumentalists John Miranda and Ney Miranda. SCUTA's main purpose is to bring people the best of our music and Cape Verdean artists, both resident in the archipelago and in the diaspora. Although it has been operating for a few years, it now wants to officially and more professionally promote and reveal its many hidden talents. This promotion is both for artists who already have work known in the market and for those who are starting and who want to have the opportunity to make a career. In addition, SCUTA intends to help spread Cape Verdean culture, help reveal artists and, above all, preserve our culture through music. As we know, there are many artists with potential but no opportunities, so that's where 'SCUTA' comes in, which is concerned with producing and promoting the best songs of our artists in a way that touches the souls of listeners and makes them feel what they hear. . SCUTA is committed to doing work that makes people, especially Creoles, feel in their souls what they hear, living up to the motto "listening to the soul voice of a people through music and reaching the souls of all." And that is our main mission: to take our art, our artists further. For more information visit our website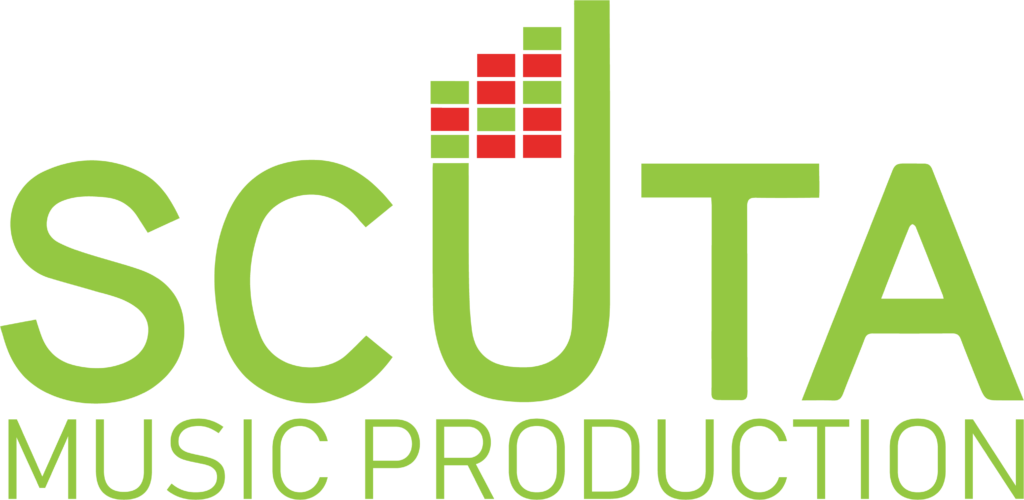 I decided to write this poem for Darii; and I left it written with ink and paper, as I like it. Darii is about to release her record work, which features music production by Ney Miranda, and the executive production of Amando Madeira (Mandu), president of SCUTA MUSIC PRODUCTION. Both Darii and I have benefited from the altruistic and philanthropic gesture of our Producer / Manager: Mandu, in favor of our music and thus also making our work known. Because talent is only the vehicle; it is the road / path that leads us to the realization of our dreams. Stay tuned with the radar well calibrated, and tuned antennas; because this summer you will have the pleasure of hearing this revelation voice, which brings in it imbued, the Morobeza, the Love, and the Fragrance of flowers 🌹 Djabraba!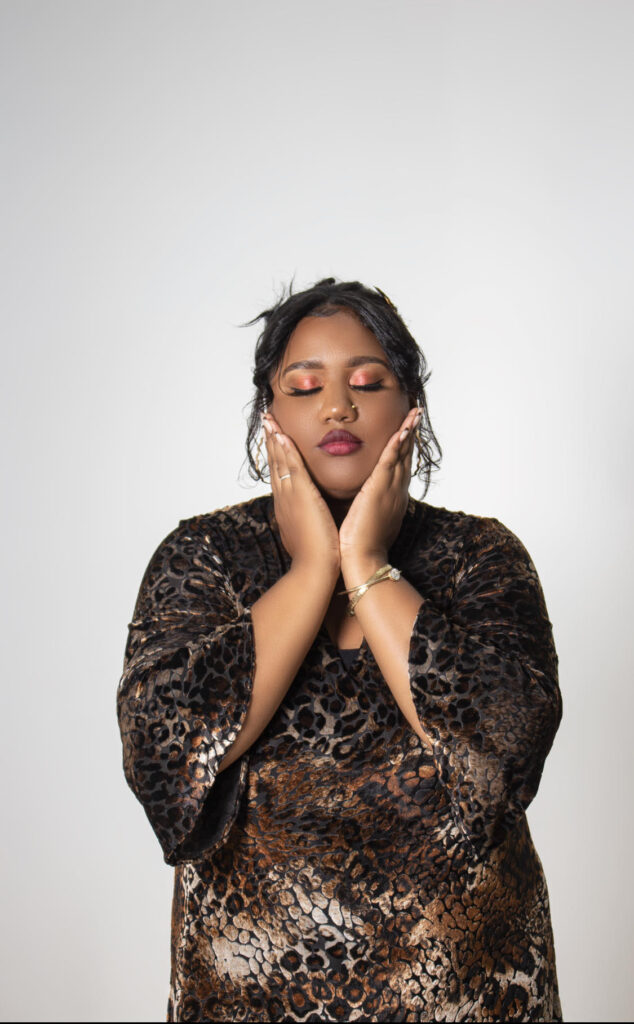 1. BIO DARII FERNANDES Dariana Gonçalves Fernandes was born on June 15, 1999, daughter of João António Fernandes and Manuela dos Santos Gonçalves Vaz. At the time of her birth, Darii, as she is known, lived in the peaceful fishing village of Furna, on the island of Brava. Furna with its port, whose plan was drawn up in 1840, is currently the only gateway to the island, the southernmost of the Cape Verde archipelago, measuring just 64 km². Through Furna, thousands left and entered, hoping for better days for their lives. Not everything was easy for Darii. She struggled to overcome several obstacles and even confronted the idea of ​​moving away from her parents, grandparents. And she even left for the island of Santiago, definitively at the age of 18, venturing practically alone, with the support of her parents from a distance. She left to study and graduate in Nursing at the Jean Piaget University in Cape Verde, which he successfully achieved, despite the constraints she encountered. In fact, studying has always been her point of success, because despite being a sweet romantic, a dreamer, who believes in signs and eternal passions, she is charismatic and determined. And it's been like that since she was a serene child, most of the time with her big, beautiful eyes and her mouth that knows how to shut up, talk and sing. The same eyes, like black grapes, that saw everything around her with curiosity, always loved looking at the immense sea, something Darii still does and loves to do. So were her ears, enamored with the sound of the same oceanic sea. Darii stood out at the age of 6 among youth and adults, singing in the church choir. So small, at the time, but so in charge of the lyrics and music that she learned while listening to her mother rehearse. Darii launched herself into traditional music at the age of 16, when at a celebration of Cape Verdean Culture Day, on the island of Brava, she performed a few songs, receiving much applause and praise. Since then, she has never stopped singing, having stepped on stages in Brava and in the city of Praia. However, the high point for Darii came through Scuta Music Production. Ney Miranda, extraordinary music producer, had included Darii in a project with other talented young people from Brava and without opportunities. When he returned to the United States, Darii's voice caught the attention of an extraordinary music lover, the selfless and manager Mandú (Armando Madeira). Mandú didn't think twice and wanted to record Darii's voice and musicality to make her known to the whole world. Darii's gratitude was great and an inexplicable joy flooded the life of the young nurse who went on to share the rest of her life with the opportunity to be able to record her first job. Mandú's generosity anticipated Darii's impossible dream, which already has all the tracks recorded and in the final stage of production. The work is about to be released to the world. Darii believes it was the hand of God touching reality, making possible a dream that was too far away. Brava's latest talent counts on stepping onto several stages to bring their music. The stage, which is where she feels light and where she manages to abstract herself, stop time and live specifically, the love, beauty and magic of the musical art connecting with the melodies. Everyone who listens to her recognizes that Darii has music in her soul and her voice never goes unnoticed, being very versatile, a voice that fits all current trends. However, she feels better in the traditional songs that she learned to interpret with maximum mastery, believing that age cannot define the passion for the musical style since music is art and it can seduce anyone at any moment of life, it fits to each your special encounter with the music you carry inside you. "My life, at this moment, is defined by a mixture of feelings: joy, anxiety, enthusiasm, emotion... I also feel fulfilled"! - Darii.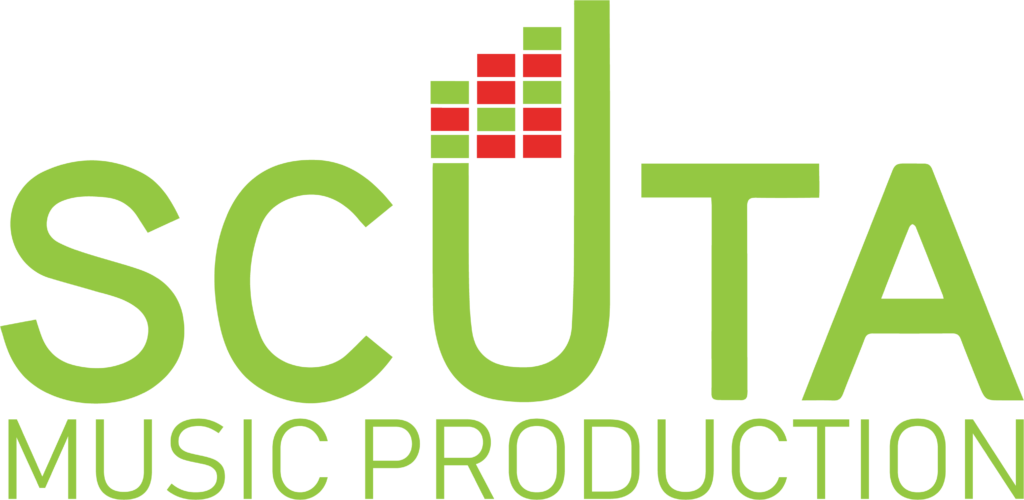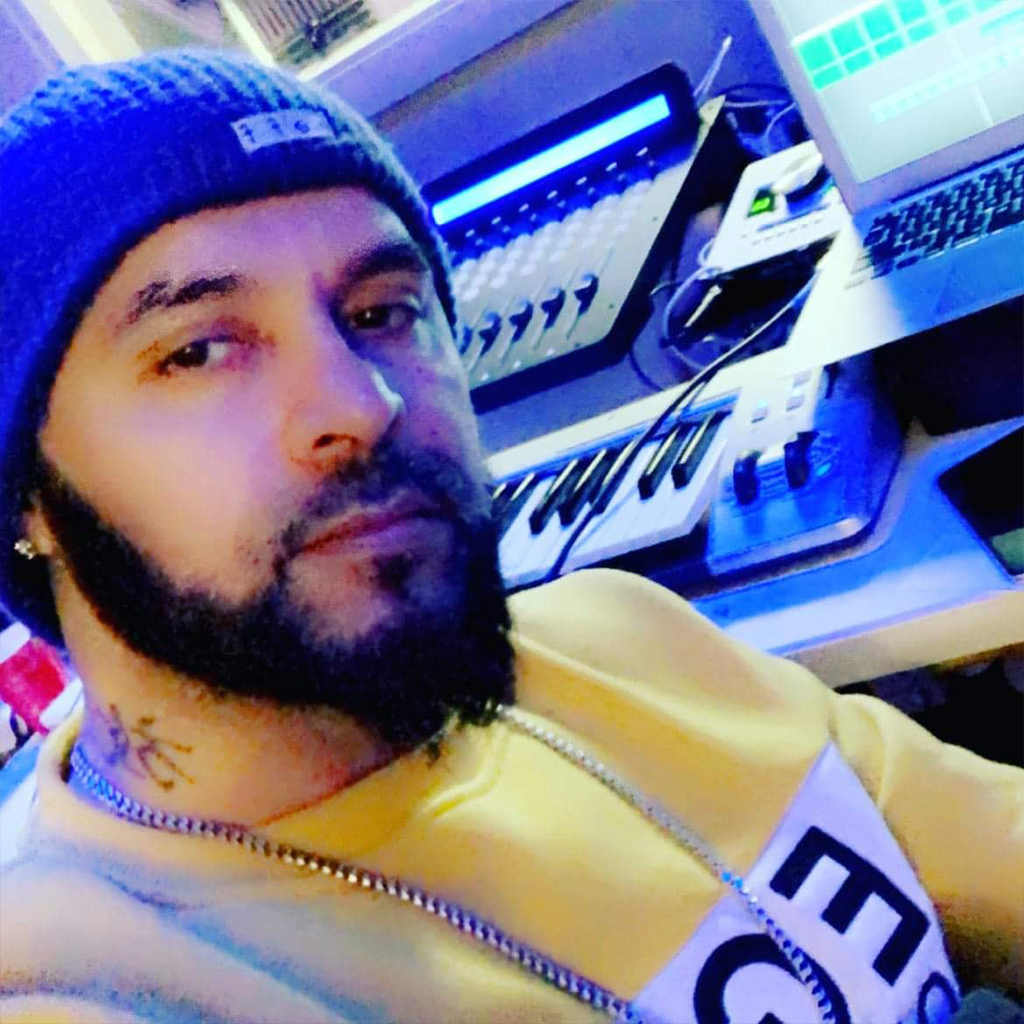 Musician and producer Ney Miranda said that he is already in the final touches of the record project with talents from Brave, a work that includes 14 traditional songs from Cape Verde and with some fusion. In a conversation with Inforpress, this producer who lives in the United States of America said that he is doing everything he can to have the record work ready at the end of this month, although it is being "a little difficult". He also stressed that the most complicated phase will be its launch, due to financial limitations, where the intention is to present the project to the Municipality of Brava to see what the possibility is in terms of financing and in the United States of America, he is studying the possibility to launch in mid-June or July. After the release and promotion of this first work, the musician and producer of Bran origin said that he will think about the second album in the future, as he emphasized that it is not easy to work on a project of this type alone, without any other support. But, in addition to all the difficulties, mainly financial, the musician and producer assured that he will not give up, and little by little he will reach the objective that is to "promote" the young talents of Brava. So much so that he added that he is doing his best, because when he finds "good singers" in a single project, he has "more incentive" to work, but the evaluation, as he highlighted, is the public who will do it, when listening to the songs and the treatment they were given. The musician was on Brava Island in August 2019 and in one week managed to record 14 ideas for VOLUME I, with the exclusive participation of young Brava talents. According to Ney Miranda, this mission consists of the "fulfillment" of a dream he had a long time ago. "I'm from Brava and I know that young talents here don't have support and not much outlet. As a musician and producer, I think that my contribution is to support these young people and, who knows, later on, someone else may appear willing to support another group of talents", emphasized the musician. To the cultural entities in the country and to the competent authorities on the island, Ney Miranda asks them to do as he does. "To give young musicians more support and not wait until an emigrant comes to see, recognize and value the talent of young people", he concluded.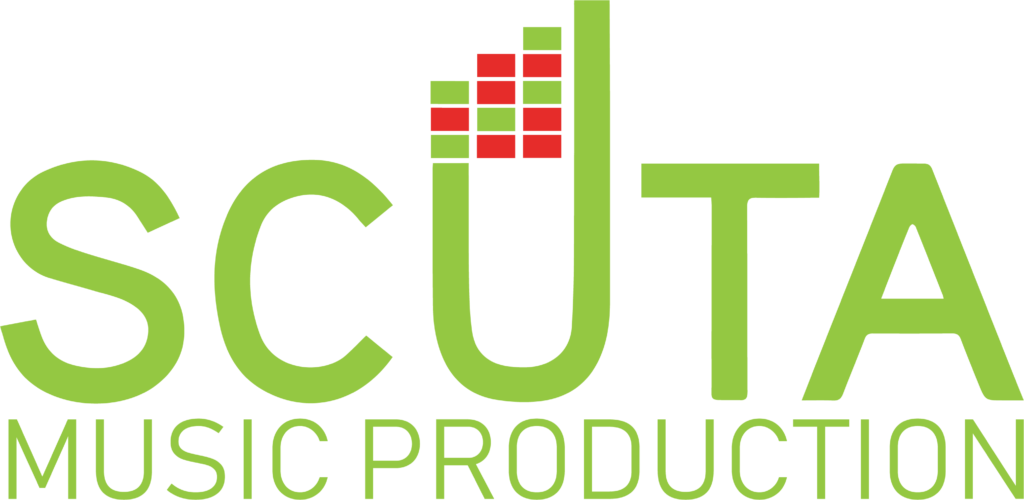 My name is Benvindo Cruz In the game of life, you always play to win! If you were going to lose, give up the effort to win! Music is a gift that God has given us to share with mankind. Music is an ingredient that adds flavor to life's recipe. Respect is earned, not imposed. Earn their respect, then behavior in their presence is more than just an act Believe in God! Since my mind lacks the ability to conceive The concept of infinity humbles me and forces me to recognize the existence of an entity greater than myself. Born in the village of Ribeira Brava, São Nicolau on November 14, 1971 Son of Amália Benrós Cather Silvester Reis Cruz He is the second of 7 brothers He was born in a house where music was the first language: "I found memories of my father's guitar, where melancholy lingers and resounds My father always said that his closest friend was his guitar and the music he produced actually showed this close relationship. My father was well known in S. Vicente and Sal where he played alongside musicians like Bau, Voginha, Tazinho, Antero Simas, Maninho Almeida and many others. So not only did I grow with music, but music grew with me, the fruit of which I hope to see through this CD" Benvindo Cruz is descended from a family of musicians on his mother's side, with renowned artists such as his cousin Gardénia Benrós who "I remember, in the audience, performing "Mar Nha Confidente", a song that struck a chord in my soul". As a child, I listened to troubadours and let myself be carried away by the fascination of Ildo Lobo's voice, whom I still remember today, with great nostalgia and whose loss I consider to be a gap in our musical scene. King Bana and Queen Cesária Évora complete my musical preference, enriching the reservoir of my soul inspiring me to express my creativity On the international scene, my preference goes to romantic singers like Roberto Carlos, Julio Iglesias, Marco Antonio Solis, Gabriel, Maria Bethânia and of the new generation, Mestre Yanny. Paulino Vieira is a true inspiration for me. I think he expresses the soul of Cape Verde through his music When I'm composing I never think that I'm going to create a melody. Everything has to be natural. I believe that Music and poetry are a divine inspiration I believe that music is a gift from God for us to share and enrich our culture across mankind. In this "Kelimanjaro" project, I chose to work with Ney Miranda, Kalu Monteiro, Dickie Tavares, Pulan Miranda, Ze Rui Depina, Alex Veiga (Xaxe), Djim Job, Rachel Panitch, Adrienne Taylor, because they embody our culture through their talent music expressing it magnificently. My Compositions: I write about love, both longing and lost love, and writing about what I see or feel around me. For example, I learn about a couple who are experiencing marital problems, I describe this episode in the song "Si bo bai" In the song "Stória Negra" I sat down at the piano and wrote it inspired by the film "Roots" and Amistad" dedicated to the month of Black History. The other song "Vida Triste" is based on what I saw when I returned to Cape Verde, eighteen years later, and I was able to see how people my age immersed themselves in alcohol to forget their condition of being jobless and having few prospects for life. future. Basically I write songs that people can relate to. My wish is that in this album people can find a message that they appreciate and feel and that is a contribution to my culture. I arrived in the US at the tender age of 14 and stayed true to my culture through the music my father instilled in me. In my 20s, 30s I started to take music more seriously, singing in different places, learning from experienced artists in hopes of improving this art. I hope that with my art I can find a space, a place in the hearts of my people and music lovers around the world, in the footsteps of my predecessors, creating a melodic path from Cape Verde to all continents, thus confirming itself that music is a universal language. I had this dream for a long time, but I needed to find the means to make it a reality, that is, the right people who could believe enough to invest their trust and finances. And on a privileged day I met a very special person: Armando "Mandu" Madeira with whom I became a close friend and who showed me a deep interest in my musical abilities. Together with Ney Miranda and a great team of musicians that were able to assemble, we embarked on this effort to produce a CD in which we hope to combine creativity with quality. Wanting to join us on this journey, I ask you to approach me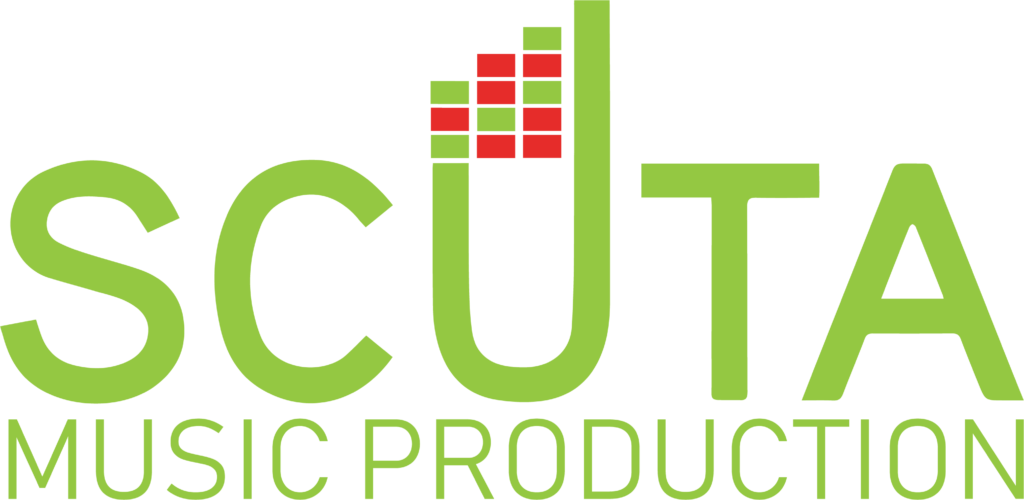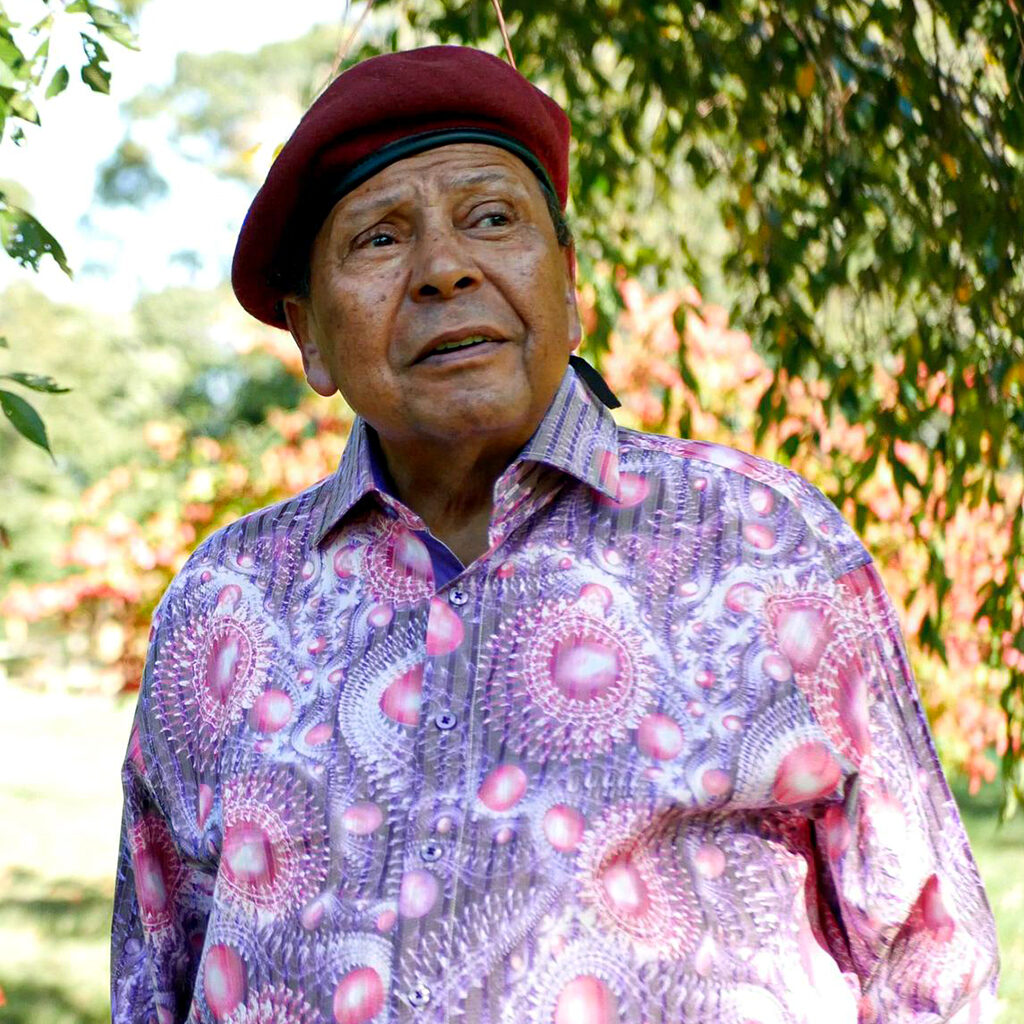 Quirino do Canto:
"I am not from Fogo, but from Galinheiro". That's how the man who was born in that village of "Galo 30, Galinha 40" in the north of São Filipe District identifies himself. He left Galinheiro in 1963 when he arrived in the United States to join his father with whom he had already played ukulele and viola since Cabo Verde. In 1966 he already was accompanying his father in the "tocatinas" jam sessions.   In 1969, he had the privilege to accompany the renown Bana on tour through America with Taninho Évora and others. He was one of the founders of the historical music band "Matchona" with the well-known Jean Da Lomba, Mike Costa. Lourenço and Malaquias in 1972, before much later with the contribution of Johnny Teixeira, Tudji, Tony Óscar and Djosinha, the latter, and artist who he admires and who encouraged him to sing. The "Matchona" band left its mark in the community with the recording of an LP during a tour to California. In 1979 with his brothers he found the "Do Canto Brothers" band. He followed his musical odyssey with bands such as "Contratempo" and much later with "Jam Band". In 1985 he recorded "Cabo Verde Poema Tropical" with maestro Paulino Vieira. In 1987 he was part of more than 50 artists who participated in the project "Help-CV" "Peace and Unity" also under the orchestration of Paulino Vieira. In 1991 he was part of a group of artists who participated on the CD "Lembrans'l Mudansa" with Ramiro Mendes. He participated on an album of the violinist Linkin "Talaia Baixu", before participating on a song of Gardénia Benrós's CD with Talulu and Pepé Bana. Being honored several times, Quirino is an artist who collaborates on the main activities of the Cabo Verdean community, he is a cultural activist, who took part on the independentist movement in 1973 when commandant Jota Jota came to the United States.  The revolutionary songs were in vogue at that time, which was rejected by a small part of society against that movement. He left his mark in Cabo Verde, in performing at the "Festival da Baía das Gatas" and the "S. Filipe" and in some more emblematic cultural centers.  Between 2011 and 2014 he went through the most difficult time of his life, when he lost his parents, one brother and his wife, to whom this CD is dedicated.  Disappointed with the direction the music was taking, he only decided to record a solo album 34 years after with the encouragement of several musicians, particularly by Ney Miranda and the producer Armando Madeira from Scuta Music Productions. This CD, a tribute to Talaia Baixu, has 11 songs 8 of which are unpublished in an invitation to the daily life and remarkable episodes of the country. Other hot, but not least attractive themes are the rhapsody with which he indulges his fans, complete this musical document with a trademark of one of the most brilliant voices of Cabo Verde ever.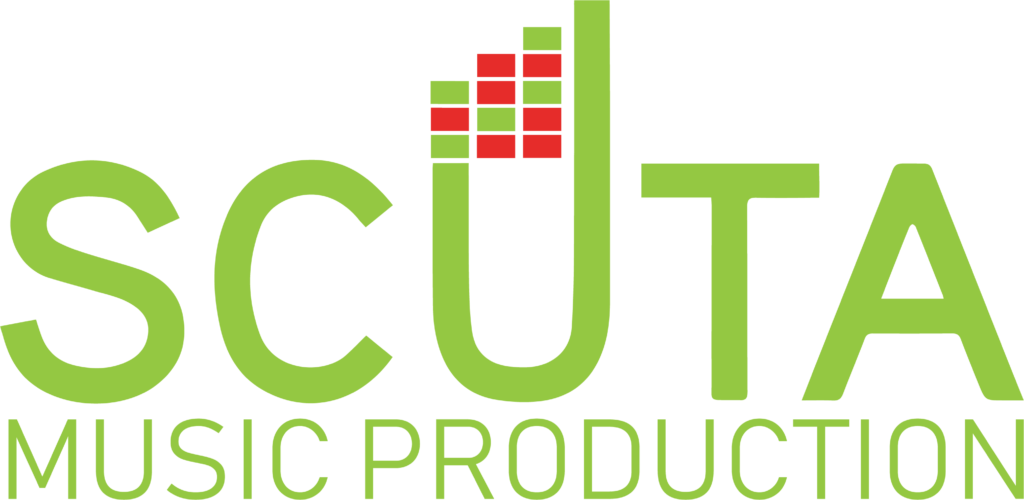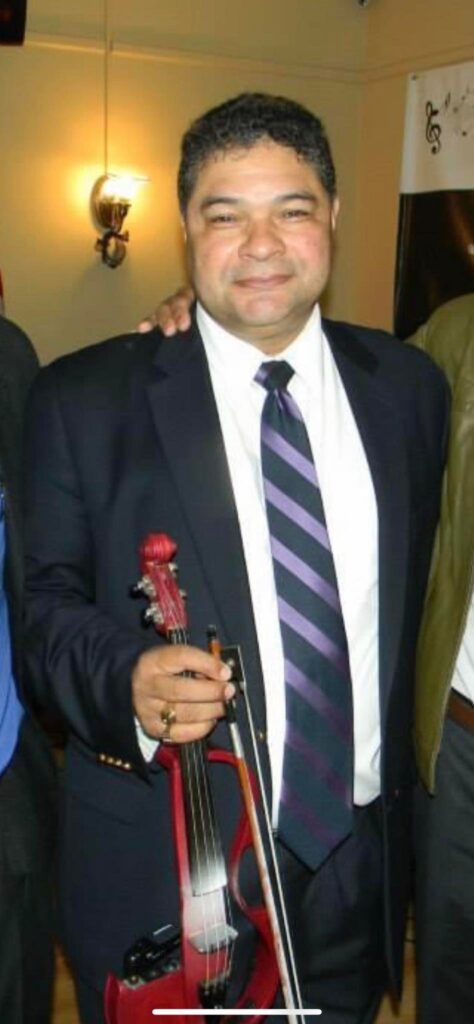 John Miranda, January 19, 2023 Out of the ashes of his father's memories Josezinho, John Miranda and his band, now entertain crowds all over New England, especially performed every Friday night at TJ's in Taunton, MA, Cape Verdean Night every Sunday at Rosinha's Restaurant in Pawtucket, RI. Saturdays are reserved for special events, weddings and family celebrations in January 2011 Brava, Cape Verde Islands, where john Miranda the first ever band to be invited by the Cape Verdean government, to celebrate the inauguration of Fast Ferry (Criola), itself a first, state of the art ship that will finally connect the prettiest and most isolated of the archipelago (Brava) to three other ports and beyond on a daily schedule. It is indeed an honor said John, all the while engulfed by emotions and tears to the awaiting crowd of about four thousand, " my father (Josezinho) lived most of his life here and entertained our parents and grandparents and now, tonight, since my father has passed on, I am here for you Djabraba ( Brava), I have taken up his wishes of entertaining all Cape Verdeans with the songs of great song writers such as Eugenio Tavares and all the others that made "Morna" part of our culture and daily lives". Joined by his brothers Ney Miranda and Pulan Miranda Kim spinola Alex Veiga and the added a great voice of Luchinha this night was truly one to be remembered in the archives of this young Republic's history. John Miranda, is an exceptional citizen always on hand to help the CV community including volunteering to do workshops to teach young kids about violin and different instruments, etc. John was born into music family, his father, well known for his music talent. January of 2011 John Miranda accompanied the Prime Minister, Jose Neves along with many other dignitaries to Brava for inauguration of the fast ferry. New Year's Day he takes his band and friends visits nursing homes, where he entertains the elderly Cape Verdean folks that reside in nursing homes in New Bedford MA. John always willing to help in the community. Specially, passing of friends and family in community plays the violin at church and at cemetery. No compensation takes time off work for the grieving and a request from the families. John is a great mentor for the young Cape Verdeans. He takes pride in helping his fellow Cape Verdeans in the USA. Fundraisers his always there with his violin to help. That's john Miranda He is respected and loved by all in the CV community.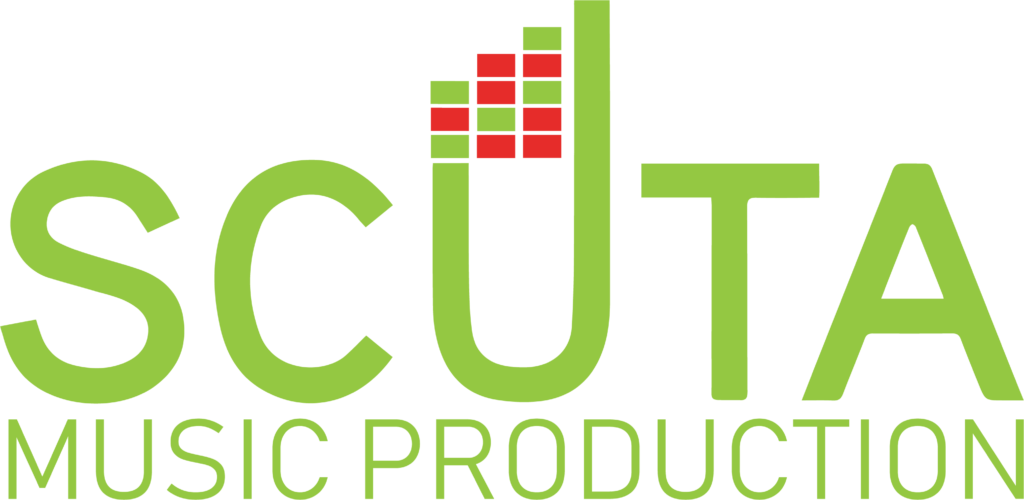 EVENTO PARA 2014
USA CVMA NOMONIES MARÇO 2014
CVMA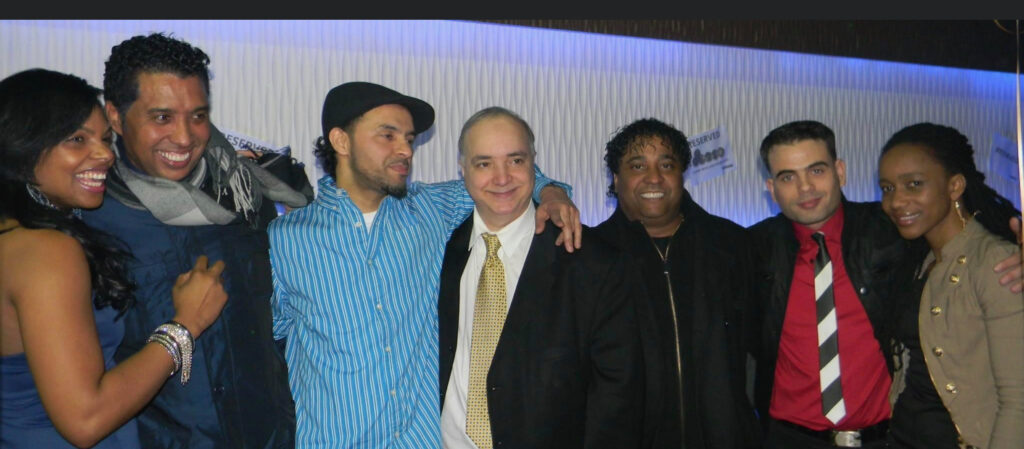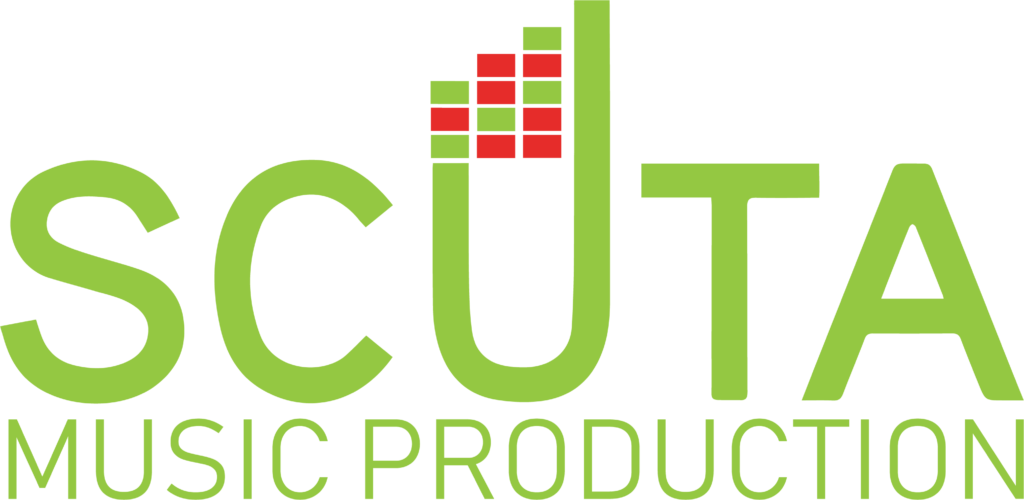 Tony Goncalves is a native of Ilha da Brava Cape Verde. He was Cameraman in the city of Praia right after high school He has been a Cameraman since 1986, having worked at Televisao Nacional de Cape Verde from 1986 to 1989, after having received training with professionals from RTP in Portugal, followed by an E Formacao internship in the interior of Sao Jorge dos Orgaos. After completing the collective years with experimental television in Cape Verde, he emigrated to the United States of America. In the United States he worked as Assistant Manager at the Nursing Home in Brockton, cameramen of the television program Cabo Video for 10 years He was a contributor to the Cape Verde TV and Caboverdenatop programs in Pawtucket RI. He was Editor of the Promart TV program on the Portuguese Channel. Currently Employee at Brigham Women's Hospital in Boston, Also Freelance Cameramen producing Wedding Videos and Music Videos ETC. Owner of DO Company M&MVideo Pro and Do ART-TV on Channel YouTube In addition to his role as a camera operator, he has been a promoter of various cultural and musical artists, involving big names in our music locally, in Cape Verde and Portugal. He was a football player in Cape Verde, more precisely for the youth teams of Boavista Sport Club and for Timi Sao Martinho and co-founder of the Escola Grande Achacha Sto Antonio team. In the United States he played Nos Timi "Nos di Tchada" and the "Fidjus Terra Club de Brockton" As a hobby: Do you like to travel Caribbean Island with Families? He loves a good football match and is an incurable lover of live music and culture in general.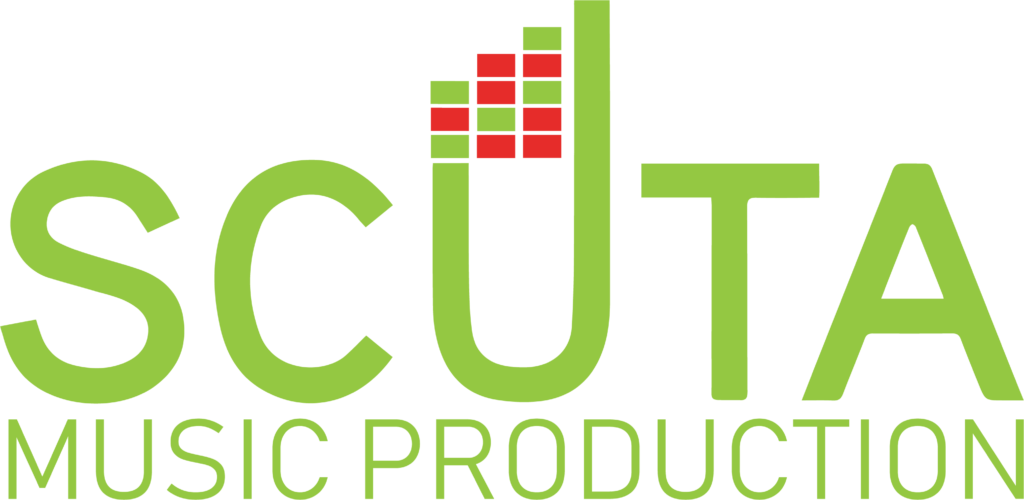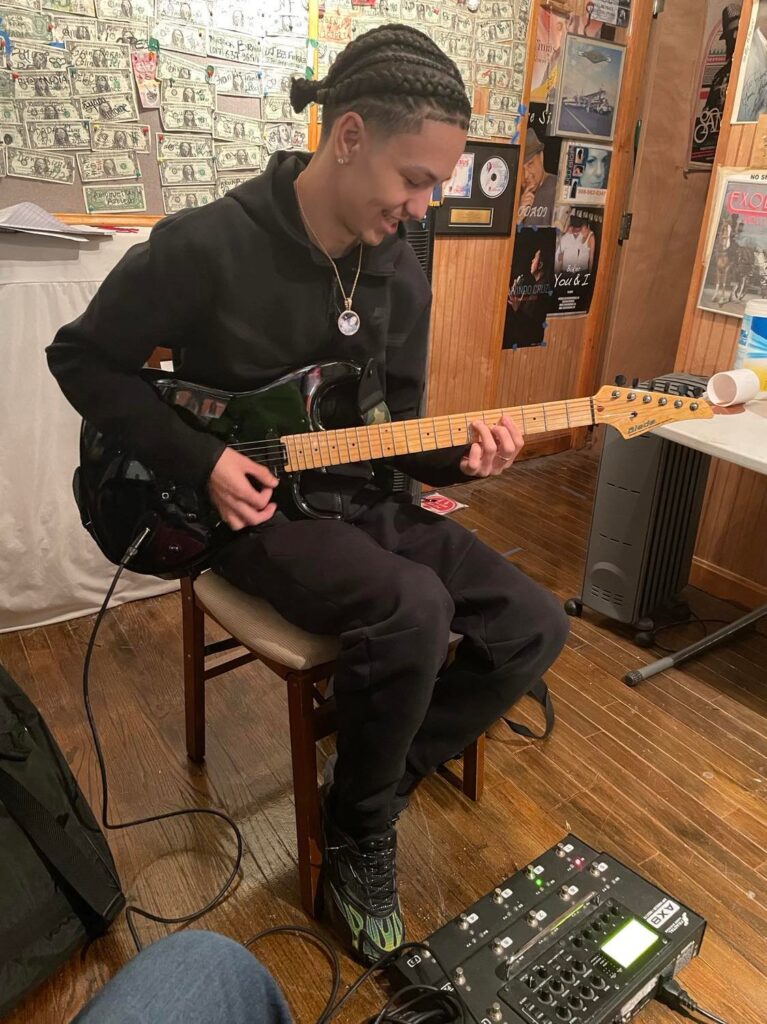 Craig at the Studio Adding rhythm tracks For upcoming cd for Darii G Praia Di Furna Producer Ney Miranda Scuta Music Production Cd Coming Soon. DjaBrába